About Us
The Education Company is a professional development service provider working with public, private, and charter schools in the K12 school sector. The Education Company works directly with school administrators, teachers, and support staff to solve the most pressing discipline challenges in schools today.
The Education Company was founded over 30 years ago by Bert and Betty Jo Simmons. Bert and Betty Jo started the company with the desire to help school administrators find workable solutions to allow teachers to teach without the distractions of school discipline and student disruptions. Bert and Betty Jo's belief was that successful discipline solutions could be identified, researched, and implemented within schools, but only through the knowledge, training, and experience of former and active schools administrators, who have firsthand experience dealing with these difficult and challenging problems.
Bert and Betty Jo also believed that for true change to happen, you had to be willing to get your hands dirty working with each school leadership team, one-on-one with administrations, teachers and staff, all to gain a full understanding of their discipline problems. This, they believed, was the only way to be able to really help each individual school client, as well as insure that Bert, Betty Jo, and their team of trainers would always be dealing with the most current discipline problems that their client schools were facing…not a discourse from a textbook.
Through the years, Bert, Betty Jo, and members of the team have had the privilege to work with over 2,800 schools in rural, urban and suburban school districts, helping them find workable solutions to their most pressing discipline concerns.
Meet the Team
Even though The Education Company has grown and changed through the years, the core philosophy has stayed consistent. Current and former school administrators work with their school clients as trainers alongside the school's administration, helping them solve the unique discipline challenges they face.
Thomas Glanton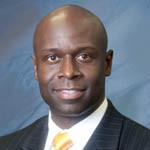 Dr. Thomas Glanton, Trainer, understands that in order for learning to take place, schools must have discipline and order. As a former high school principal in an urban district in Atlanta, Georgia, Dr. Glanton continues to focus on the art of school leadership in operations, instructional leadership, data analysis, and school performance. Through direct experience with the comprehensive discipline management program, Dr. Glanton transformed a Title One School and was named a Georgia PTA Principal of the Year. Now, as the President of The Education Company, concentrates his efforts in tough inner-city schools and has amazing results with all students.
Click here to see listing of National Presentations
Click here to see a Video of Dr. Glanton
ThomasGlanton@EducationCompany.com
Bert Simmons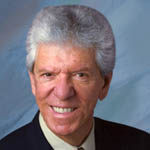 Bert Simmons, Founder of the Education Company, is motivated by the conviction that we all have an obligation to young people to provide the best education possible. A humorous, dynamic and motivation speaker, Bert has been features nationwide on television and radio and at national conventions, state conferences, and school districts of all sizes and types. His accomplishments have earned him numerous honors, including outstanding principal, teacher of the year and member of NASSP National Board of Directors. Thirty years ago he founded Simmons Associates—The Education Company to provide professional, proactive management skills and techniques for teachers, administrators and parents resulting in a better teaching environment where the focus is on teaching instead of discipline. He personally and through his company has helped more than 3000 schools improve the teaching climate in their schools.
BertSimmons@EducationCompany.com
Shirley Kilgore

Dr. Shirley C. Kilgore has front-line experience in educational leadership. After thirty-five years in education, she retired in 2005 as principal of the first high school for African Americans in the state of Georgia. During her tenure in public school education, Dr. Kilgore had the opportunity to work in numerous leadership capacities for continuous school improvement.
Her employment responsibilities included all aspects of school operation including the development and implementation of strategic plans based on needs assessments, human resource supervision and management, as well as facilitation of professional development and learning for administrators and teachers. Her experiences in the field of education have enabled her to develop a vast knowledge base and varied skill set in leadership and school administration.
ShirleyKilgore@educationcompany.com
Phil Staley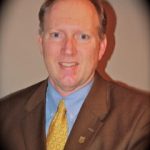 Phil Staley believes that students desire guidance in a "straight forward" manner as they develop into young adults. He knows that a key component to success in life is discipline and it can be realized and achieved by implementing a sound discipline program within the school. He advocates that the EDCO Comprehensive Behavior Management Program fulfills this need and considers himself extremely fortunate to be associated with The Education Company.
Phil, "Dean Staley", retired as a Dean of Students from Joliet Township High School in 2016 after serving twelve years in the Dean's Office. JTHS is a diverse urban high school district located in Joliet, Illinois, a city southwest of Chicago. Being a district with a population over 6000 students, Phil believes that the results of the program's implementation have been dramatic. He knows that daily interaction with the program, or "being in the trenches", has provided him firsthand experience and an acute perspective on how the Behavior Management Program really works.
PhilStaley@educationcompany.com
To learn about how The Education Company works with schools like yours, click here